Marianne Hasenöhrl-Obsieger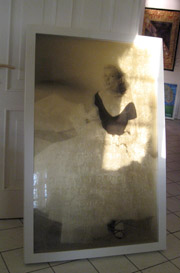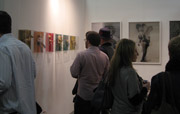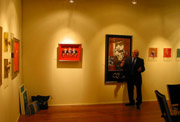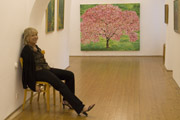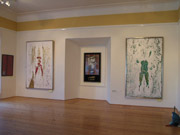 2018
"Generationen", Kunsthaus Köflach, Austria
2017
"Steiermark for ever", Galerie im Forum Rathaus, Knittelfeld, Austria
"Icons", Kitz-Art Kunstgalerie, Kitzbühel, Austria
2014
Fountain Art Fair, New York
2013
Spirit Hotel Thermal Spa, Sárvár, Hungary
2011
Artspace-Galleries, Paris
Artspace-Galleries, London
2010
Stadtgalerie, Fürstenfeld
Icons, Oliver Sonnbichler Architekten, Vienna, Austria
2009
Bridge Art Fair, New York
2008
Millionairs fair, JMA gallery, Munich/ Germany
"one woman show" , JMA gallery Vienna, Austria
2007
solo exhibition, gallery Time, Vienna
2006
exhibition together with Susanna Taratuty, Vienna / Austria
exhibition, Friedrichshafen / Germany
exhibition, Art Nocture Knocke, Belgium
solo exhibition, Barbaro, Vienna
2005
solo exhibion Benefit-Exposition Museum Arad
exhibition Bad Blumau / Austria
participation together with Susanna Taratuty, 7th Art international / Zürich
2004
solo exhibition, Buenos Aires, Puerto Madero Pavilion del Arte, Argentina solo exhibition Schloss Hartberg , Styria Austria
2003
solo exhibition Wiener Wirtschaftskammer, Vienna Austria
exhibition Schloß Burgau , Styria Austria
2002
Exhibition Gallery Culture Institut in Austrian Embassy, Tokyo, Japan.
participation at exhibition "Visions of Elvis and Pop Icons", Gallery 218, Milwaukee, USA
solo exhibition Palais Palffy, Vienna, Josefsplatz 6, 20th Nov. - 4th Dec.
2001
Open Air Exhibition in Styria, Blumau, Installation of Totems
solo exhibition, Bulgarian Culture Institut, House Wittgenstein, Vienna
2000
First solo exhibit in Paris, Galerie Yves Fay
Solo exhibit, Atrium Galerie, Blumau, Styria
Solo exhibit, Salon Galerie, Vienna, Austria
1998/99
Participated in various Group shows with Peter Sengl and Norbert Brunner.
1995
Attended international Summer Academy Salzburg, founded by Oskar Kokoschka. dimensions taught by Tone Fink.
Selected Public and private Collections:
HARA-Museum of Contemporary Art, Tokyo
Thomas Kann, Privat Collection, Monaco
Maria Lipp, Dubai
City art Museum Arad, Romania
BKS bank of Styria, Austria
Wolfgang Weissengruber, Austria
Jutta Unkert Seifert, Austria
Horst Ruschmayer, Germany
Hermann Becker, Germany
Walter Korpitsch, Austria
Felix Hasenöhrl, Austria
Norbert Brunner, Austria
Yvonne Weiler, Wien
Austrian Embassy-Galerie, Tokyo
Municipality Bad Waltersdorf, Austria
Maria Bauer, Bad Waltersdorf, Austria
Municipality Bad Blumau, Austria
Ursula Hiden, Bad Blumau, Austria
Irmgard Peters, Neustadt, Germany